THE ZONE SCHOOL OF HEALING PRESENTS: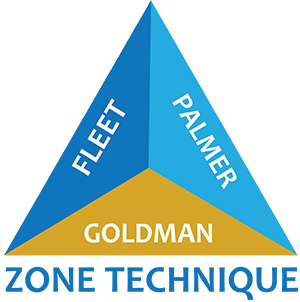 Zone Technique
A Timeless Healing Art
Worldwide, thousands of doctors and healers are using
the Zone Technique to get results they at one time could
only dream of.
Dr. Peter Goldman has been featured on:




Hello Chiropractors, Doctors and Healers of All Kinds.
When most people think of chiropractic, they think of neck and back pain relief. Of course chiropractic is an excellent way to relieve neck and back pain, but this is only a fraction of what the original chiropractic is all about. The founder of chiropractic, DD Palmer, taught that altered nerve flow was the root cause of disease, and that misaligned spinal vertebrae negatively effect nerve flow. He taught that restoring the vertebrae to their proper alignment would restore health. Dr. Pete carries on this tradition.
Specifically, Dr. Pete's Zone Technique is built upon the principles of Palmer's real chiropractic, combined with the teachings of Dr. Thurman Fleet (1895-1983) as well as many of Dr. Pete's influences in healing, metaphysics, and martial arts.
Dr. Pete is now sharing his knowledge of healing with you so you can do this to.
What Makes the Zone Technique Different?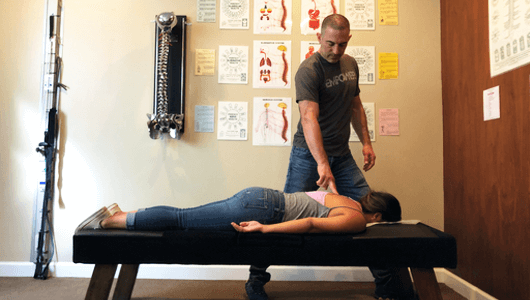 Gain immense confidence
in handling any of your patient's needs,
beyond neck and back pain.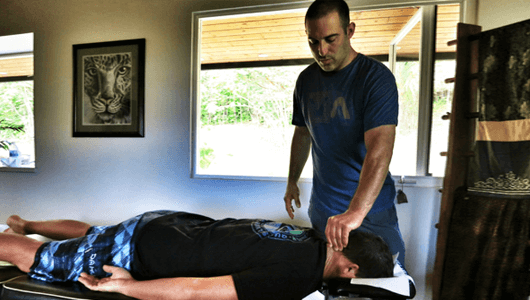 Learn the principles of healing
at the highest level and learn why healing occurs when it occurs and why it doesn't when it doesn't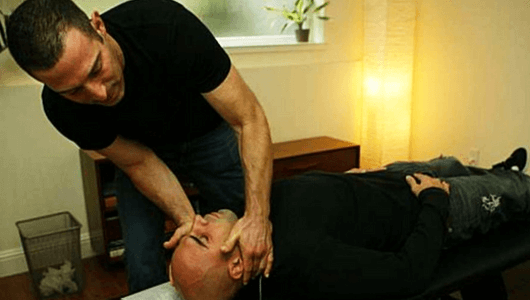 Master an amazing technique that is easy to implement and gets your patients unparalleled results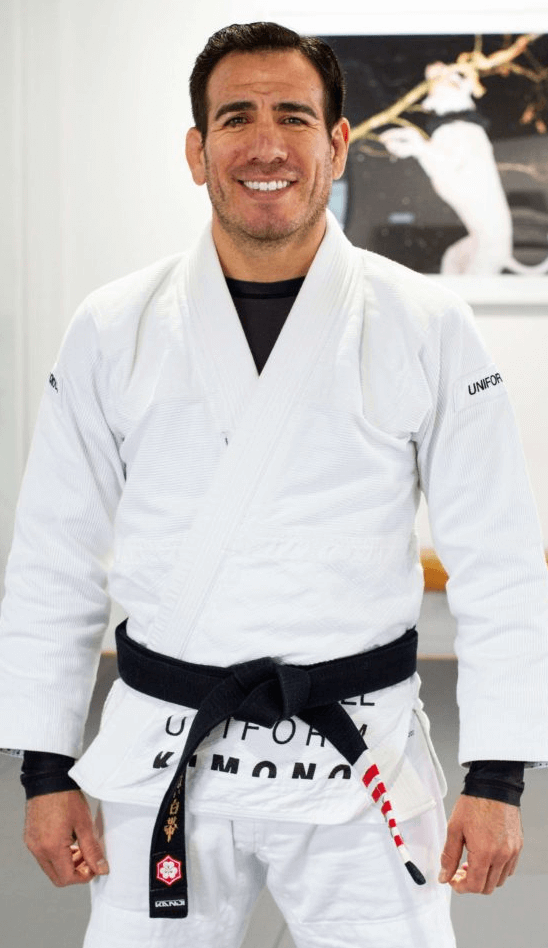 Kenny Florian, UFC Veteran
"I went to Dr. Pete Goldman in a tremendous amount of pain. I was a little skeptical if he could even help me at all. My back was in bad shape and I could barely do everyday activities such as dressing myself. He made me feel comfortable and in only one session, he got me walking normally immediately and without any pain. He made a believer out of me really quick. I was amazed."
When you enroll in the Zone School
you will receive:
Zone Technique Foundation Videos
Lesson 1
The Physical Aspect Of Healing

In the first lesson, Dr. Pete goes over the six systems of the body, how to determine which systems are unbalanced, and exactly how to balance them.
Lesson 2
The Zone Technique Explained

How applying the Zone Technique offers a great way to address limiting and negative concepts in the patient's subconscious.
Lesson 3
The importance of Patient Rapport

Why and how fascination and agreement are THE KEY ingredients to creating proper rapport.
Lesson 4
The Metaphysical Aspect of Healing

Dr. Pete explains the 3 Worlds and how they relate to healing. The "Thing World," the "Thought World" and the "Idea World."
Lesson 5
The First Visit

Dr. Pete will cover how to explain the zones to a new patient, how to make clear to a patient that you can help them and how to begin implanting the image of health into your patients.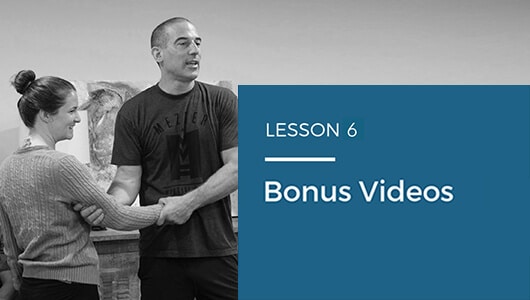 Lesson 6
Bonus Videos

Side Posture, Seated Cervical Adjustments & Adjusting Extremities. Healing Ideas for Osteopaths, Naturopaths, Acupuncturists and Alternative Healers
Eight 1 hour live online group Q and A sessions with Dr. Pete and access to their recordings.
33 Hours of Dr. Pete's Teachings
Select access to 33 hours of our recording library filled with the best mentorship calls.
• Results in Healing
• Intuition, Perception, etc
• Concepts & Oneness
• Ideas Can Heal
• Keys to Healing
• Advanced Healings
Exclusive Zone School Members Only Facebook Group
Access to our exclusive Facebook group to connect with other Zone School members.
And When You Certify, You'll Receive…
Listing in our Directory of
Zone Certified Practitioners
Certification as a Zone Technique Practitioner
Ready to start getting results!
It doesn't matter if you are Chiropractor, ND, DO, Massage Therapist, Reiki Healer or MD. The Zone Technique can be applied to your current skill set and scope of practice to deliver you unparalleled results! Successfully utilized by Chiropractors, NDs, DOs Massage Therapist, Reiki Masters & MDs.
What our members are saying about
the Zone Technique!
"At the beginning of December, my goal was 20 new patients. Today, I got the call, my 20th exactly! I felt so great after I signed up for my package!"
"What I am finding most remarkable is that the more confident I am that I can help, the more I am being presented with "unusual" (non back related) conditions. My clients are already referring loved ones and friends more than ever!"
"After 22 years, I was about to hang it up. Now, couldn't see myself doing anything else. This stuff is powerful."
"This Course is Worth $10,000" – Dr. JM, DC. Italy
Special Offer $1397/Month
Pay for it in Two Monthly Payments
To be eligible for a refund, please ensure that your request is made within 30 days from your joining date. Additionally, you must complete the following steps:
Watch all of the Foundation videos.

Spend a minimum of 8 hours watching the 33-hour Q&A library.

Watch the Ft. Lauderdale live event video in full.

Attend live or watch the recording of at least 4 out of the 8 included Q&A calls.
*Any purchases made through the Zone School Store in the 30 days, (posters, seminar recordings, etc.) will void the money-back guarantee.
What if your patients had this to say…
"Before being worked on by Dr. Goldman, I suffered from panic attacks and anxiety for 2 years. I was on daily medication for these conditions for a year and a half. I had tried all of the recommended natural remedies because I did not like the thought of having so many extra chemicals in my body. Nothing but pharmaceuticals seemed to work. My boyfriend said that Dr. Goldman had done in a short amount of time and without medication or surgery what western medicine had failed to do with two surgeries. He had saved my boyfriend's career. I was very skeptical, I had always been taught that the only possible solutions for anxiety were therapy and medication.
While in San Francisco for a visit, I was adjusted by Dr. Goldman. I figured I might as well give it a try because my boyfriend could not sing his praises loud enough. As soon as he was finished with the adjustment, I felt better than I had in years. My mind felt relaxed and at ease. Not only did he take care of the anxiety but he helped with my blood sugar levels and ability to sleep. After two 5 minute visits, I have not had any anxiety or panic attacks and all other problems have disappeared. If anything were ever to arise again, I would not hesitate flying to San Francisco to be adjusted by Dr. Goldman."
-Annie W.
"I have had psoriasis for 34 years, I had an outbreak over 90% of the body. I was my own worst nightmare. I tried everything. I finally found Zone Technique." I wasn't sure if this was really something but I felt I would stay with it for a while. After just a few months I am 97% clear. I feel great, my skin is beginning to look really great. I don't look like "red stucco woman" anymore. I am thrilled because even the spots that have been with me for 34 years (hair, elbows, knees) are all cleared! It is an amazing thing when the body begins to be able to heal itself!"
-B. B.
Dr. Peter Goldman
Since 1995, Dr. Peter Goldman has applied the Zone Technique to balance his clients' bodies and transform their lives.
Dr. Pete was born and raised in New York City. Before going to chiropractic school at Life College of Chiropractic in Georgia, he was a student athlete at Brandeis University, where he played varsity tennis for four years and graduated Cum Laude with a B.A. in Economics. During his time in chiropractic school, Dr. Pete was mentored by a chiropractor who himself had been a student of, the legendary healer, Dr. Thurman Fleet. After training with this mentor, Dr. Pete refined what he'd been taught, and developed his own Zone Technique.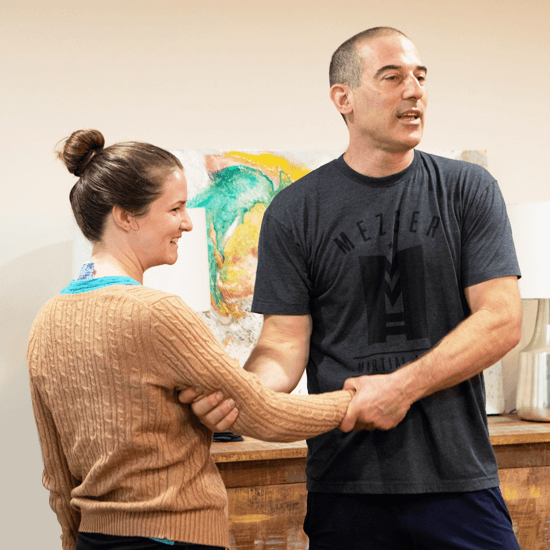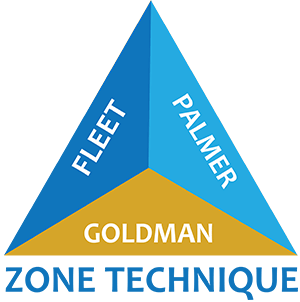 Zone School Updates for Doctors & Healers
Copyright © 2023 Zone School of Healing, LLC. All rights reserved.